Thoughts on Women in History
In the U.K., 2018 has been a year of celebration for women. Why might you ask? Well, 2018 is the centenary since women were granted the right to vote in the U.K.
As a side note, it is important to preface that not all women were granted the right to vote at this time, it was mostly wealthy (and let's face it – white) women, but it was a major step towards universal suffrage.
Now with all these events happening to celebrate this momentous occasion. I started thinking about women in history and how our perception is really dictated by how books, movies, and TV shows depict them.
I came to this realisation while watching the Netflix Original Series, The Alienist. One of the main characters – Sara Howard, played by Dakota Fanning, is the first woman to be hired by the police department in late 19th century New York. She is an heiress who went to university and has managed to get a job as a secretary for the police commissioner – who just so happens to be Theodore Roosevelt (future President of the United States!).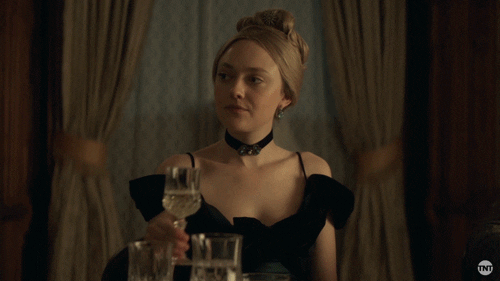 Although the show isn't really about her, she allows the plot to address several issues of sexism and misogyny that would have been present during that period. She is unmarried, childless, and makes her job a priority. This alienates (ha!) her from her peers and makes her vulnerable in a male dominated world. The American Suffragettes even make a cameo!
While I was watching her subplot, I came to realise that we don't really know 100% how women actually lived throughout history. Sure, we have documents and pictures, but most account of daily lives were written by men. This is a common theme due to more men getting educated and having the resources to publish material.
The most prevalent writer of history, the Catholic Church, has a definite spin on the events of history and women's place in it.
So how do we rectify this? More research needs to be made, of course, but also bringing the stories of women into the media. Real women who take their rightful place in history. Not just as the wives and daughters of men, but their own realised personas. It's funny how entertainment echoes this problem.
I'd like to participate and help with this problem by telling stories about the women in history, but I don't know where to start. This is where you come in. Let me know who your favourite women are in history!