If you are a reader of my blog, you know that my last post made a promise to shine light on more female stories since our history is so often written and starring men.
I am a woman of my word.
To start out this series, I decided to begin with an old favorite: Joan of Arc
As someone who grew up in France, Joan of Arc was always introduced as a strong female role model. It doesn't hurt that France is a catholic country and she was a martyr for the faith as well.
But what's real and what's religious folk tales? It's difficult to say since most of our written sources from the middle ages comes from the Church and not many regular folks could read or write at the time (don't even get me started on women!).
Here's what we know:
Brought up in a very religious Catholic household, Joan started hearing voices at the age of 13. She claimed that it was God and Saints giving her the mission to save France from its enemies at all cost. This meant installing the future Charles VII as King.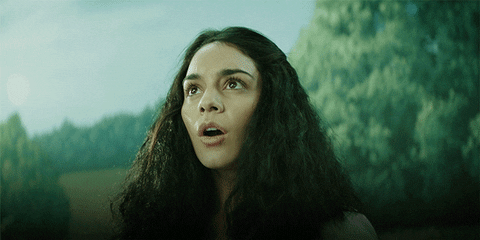 She also was thought to have special powers because she had convinced a local magistrate to nullify an arranged marriage.
In May 1428, she made her way to Vaucouleurs, the stronghold of Charles, and convinced him in a private meeting that she was the one to save France. She apparently revealed information only someone who was conversing with God would know.
In the meantime, she had amassed a huge amount of followers as news of her quest made the rounds. This is when she famously cut off her hair and wore mens clothes.
In 1429, she goes to Orléans with an army and defeats the Anglo-Burgundian troops, putting Charles VII on the throne. Bolstered by her success, she then pushes to Paris, but fails to take control of the city. She was finally captured in Compiégne when she was thrown from her horse.
Thus started her downfall! She was tried for such things as heresy, witchcraft, and "dressing like a man." She ended up signing a declaration saying that she made up God talking to her and that she would stop this heretic behavior.  She ended up defying this declaration by continuing to wear men's clothes in prison. Some historians suspect this was to prevent being assaulted by the guards. This decision ultimately led to her being burnt at the stake.
What a world, huh? I wonder what those people would make of gender neutral clothing today…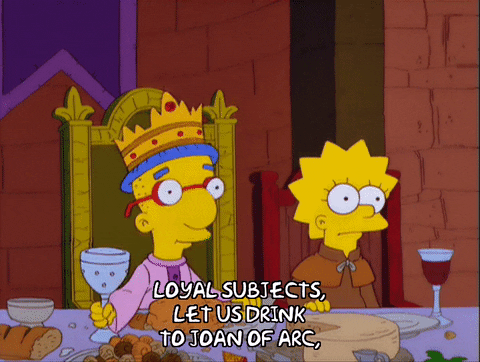 So what's the truth? 
Some historians have attributed her visions to an undiagnosed form of schizophrenia. In her trial, she cited seeing things, hearing voices, and bright lights following her around. Others have thought that she may have contracted bovine tuberculosis, which can cause seizures and dementia, from drinking unpasteurized milk and tending cattle as a young girl.
We can debate for hours whether or not God actually spoke to her, but what we can agree on is that she was a pioneer, especially as a female. As a peasant girl it seems even more unlikely.
Women were more likely to die in childbirth than in the battlefield in the middle ages. Funnily enough, there's evidence to suggest that Joan never actually fought on the battlefield. She was more of a mascot, meant to boost morale. She did get hurt twice, but that was most likely because she was a target. She was also known for having a temper!
Either way, there's enough evidence to suggest that she was a real person and an impressive one at that. Mental health issues aside, she died at the age of 19, having made someone King of France. What did you accomplish at that age?
As a bonus, here's the video that inspired me to write this post: